Kasauni is one of the leading tourist spots in the Indian state of Uttarakhand located at the footstep of Himalayas. The beautiful view and scenic beauty of the area steal the heart of the viewers who visit the area. Lush green trees and amazing views here can help the tourists get some of the best moments here while being on tour. There are a few leading spots here that can mesmerize the visitors. Here is the list of them.
Anashakti Ashram:
This is the place where Mahatma Gandhi had stayed for two weeks and described the place as Switzerland of India due to the beautiful surrounding of this place. There are many items of personal use of Gandhiji displayed here. The place is much known for its immense beauty.
Sumitranandan Pant Gallery:
Those who love the poet Sumitranandan Pant can see his literary works here in manuscript and other forms. The place is dedicated to the famous Hindi poet who was born in this town. It is situated in the main area of Kasauni, and if one wants to visit the Gallery there is a small fee also he has to pay.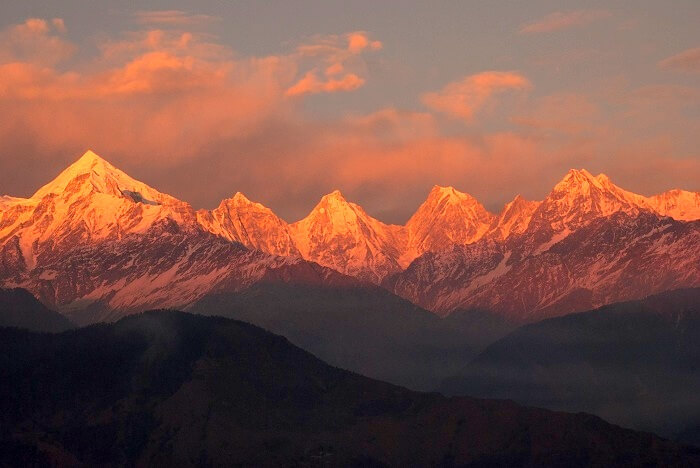 Sarla Ashram
It is a center for school girls established by Catherine Hillman who was a disciple of Gandhiji and known as Sarla in the local area. She was also known as Laxmi who dedicated her life to the voluntary activities for poor and backward in the society. Those who love to have mental peace, this is a must to visit place in the area.
Rudradhari Falls
This place is almost 12 km away from the main city of Kasauni and located on Kasauni Almora Road. It is a place with lush green trees and paddy fields. The waterfalls from the vertical of a hill and create a beautiful view that can make one enjoy the beauty. There are also two temples here which are dedicated to Lord Shiva and Lord Vishnu.
Kasauni Tea Estate
Kasauni Tea Estate is a perfect family destination where the tea garden spread on 208 hectares can make one enjoy some beautiful moment in the mid of the natural beauty. Here one can also see the manufacturing process of original and quality tea that is also exported to other countries. The tea estate is located only at a distance of 2 km from the main town of Kasauni.
The town of Kasauni is much famous in the state of Uttarakhand.
How to reach?
Well, Kasauni is well-connected by road with Kuamao Region as well as Garhwal Region. Hence one can get a bus or move by taxi to this location. One can get government as well as private buses from Delhi also. If one wants to move there by train, the nearest railway station is Kathodgam which is 132 km. The nearest airport to Kasauni is Pantnagar airport which is located at a distance of 162 km from Kasauni from where one can catch a taxi and reach this beautiful town.
Source: fogut.com